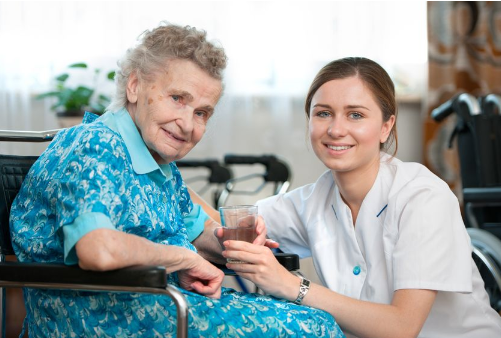 Harbor Care Associates has been serving the home care needs of the people of Northern Michigan for over ten years. We are a caring, compassionate and skilled staff that see your families' needs and preferences as our top priority. We welcome you to learn more about how we can help you by filling out the form to the right.
We Can Get You Answers:
We understand that it can be daunting when a loved one is put in a situation where they must receive care. There are many questions that may arise such as:
Who will pay for the home health care needs of my loved one?

What type of caregivers will be coming into my home?

Can I get 24/7 care for my loved one?

Are the caregivers licensed and insured?

How can I be sure that my loved one is safe while I am at work?

Is home health care long term or short term?

And many, many more…
Its ok that you have questions. We are here to help you get answers to your questions. We are here for you 24 hours a day, 7 days a week. You will not reach an automated voice message. Feel free to call us any time of the day or night. We take great pride in our availability for our clients.
How Can We Help You?



Harbor Care Associates offers a wide range of services that can be provided in the home of a client; in the hospital; assisted living or independent living facility. These services are provided by insured and supervised caregivers. Our caregivers are licensed registered nurses, certified nursing assistants, and home health aides who are trained to provide care for individuals with a variety of medical and other conditions.
Call us – Any time, any day
We're available 24 hours a day, 7 days a week. One of our helpful staff members will answer your call personally – we don't use an answering service. Whatever you need and whenever you need it, we're dedicated to providing accessible home care and support. Call us today for a free home assessment. You'll meet with a professional nurse and be able to ask questions and obtain professional assistance in evaluating your needs. We'll work with you to provide recommendations to fit your budget.
What Next Steps Should You Take?
We understand that there are so many choices and it can be difficult understanding which one is the best for you or your loved one. That's why we offer a free nursing visit so that your needs can be assessed and we can make recommendations.
You may call us at (231) 922-1377 or fill out more information below about your current situation.
Sincerely,
-Harbor Care Associates family