Have you noticed some tremors in your loved one's hands recently?  Does he or she seem to be slowing down with a stiff, shuffling gait? Have there been falls or increasing problems with forgetfulness and confusion? They could be related to anxiety, stress or depression, but they could also be the first signs of Parkinson's disease.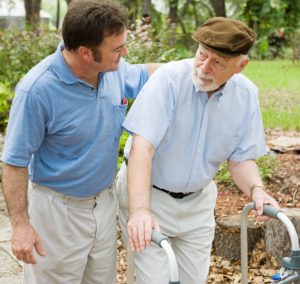 Parkinson's is an illness that causes neurological problems that worsen as the person gets older, making dressing, eating, taking a walk, or even going to the bathroom major daily challenges. Eventually independent living becomes difficult, requiring family intervention or assisted help for your loved one.
Harbor Care Associates can prolong your loved one's independence by arranging for in home health care. Care providers are registered nurses, nursing assistants, or trained home health aides, depending on the type of care needed. The presence of a caregiver offers personal support, daily assistance, companionship, and a relief from loneliness.
From preventing falls and improving home safety, to reminders for medications and appointments, Harbor Care Associates will make a difference in daily activities. People with Parkinson's may need assistance with bathing, dressing, using the restroom, and preparing meals. Harbor Care Associates offers a variety of services that can help ease struggles caused by Parkinson's. Each person will be evaluated on a case-by-case basis to determine the best treatment and care.
Harbor Care Associates is available 24 hours per day, 7 days per week. Their highly trained team will respond to the needs of your loved one with patience and kindness. Call Harbor Care Associates today to help ease the burden of symptoms caused by Parkinson's.